THE CARIBBEAN IS CALLING FOR THAILAND'S GIRLS
The ICC Women's World T20 Qualifier gets underway in Netherlands on Saturday with eight teams competing for the final two places in the main event which will be staged in the West Indies in November. This is the third time that Thailand have competed in the Women's T20 Qualifier and they finished fifth in Dublin in 2013 and seventh in Bangkok in 2015.
So well have the Thai girls been playing in recent weeks with their victory over Sri Lanka in the Asia Cup held in Kuala Lumpur and two impressive wins over hosts Netherlands in the past few days that there is real hope it will be third time lucky for Thailand and they will qualify for the final stages of a major ICC tournament for the first time.
The eight teams are divided into two groups with Thailand drawn in Group B against Ireland, runners up in Bangkok in 2015, Uganda who surprised Zimbabwe in the African qualifying event, and Scotland who qualified from the European / American regional competition.
The teams drawn in Group A are Bangladesh, champions in 2015, Papua New Guinea, winners of the East Asia Pacific regional competition, hosts Netherlands and United Arab Emirates, who finished second behind Thailand in the Asian regional competition.
There should be some highly competitive cricket on display over the next week with each team playing three matches in the group stages with the top two teams in each group qualifying for the semi-finals. Thailand begin their campaign against Ireland on Saturday, face Uganda on Sunday and play their third match against Scotland next Tuesday.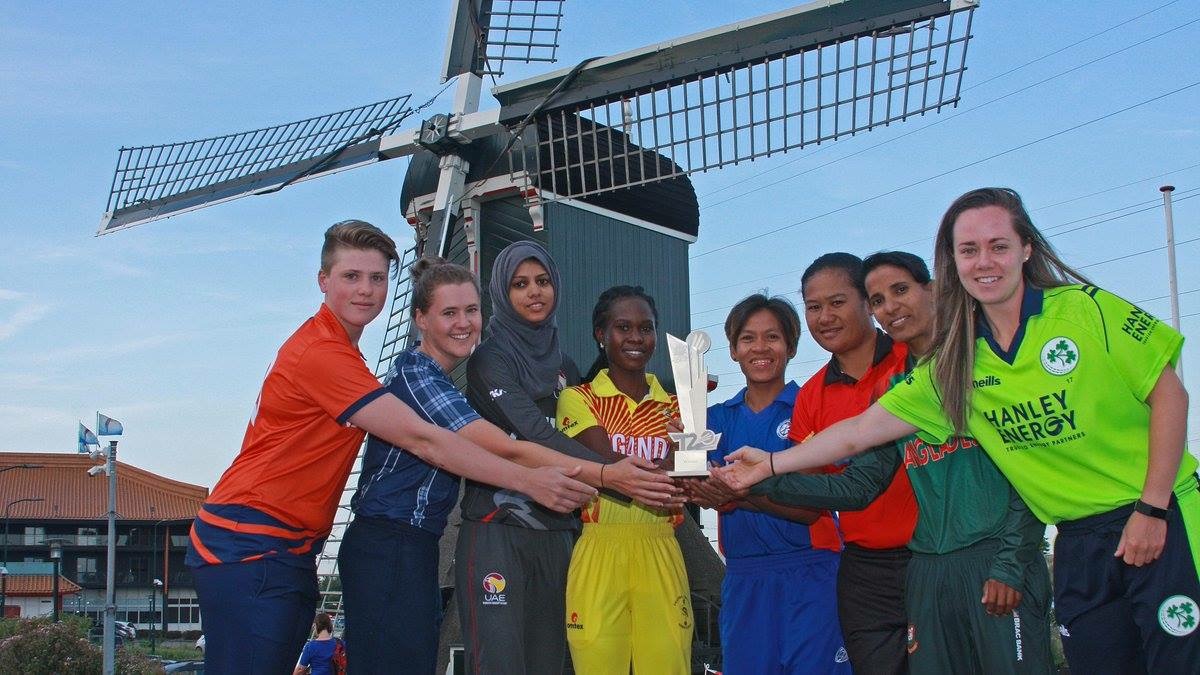 Two wins out of three may well bring the Thailand girls a place in the semi-finals and if they can win all three of their group matches they would face the second place team from Group A in the semis with a place in the ICC Women's World T20 in the Caribbean suddenly becoming a real possibility.
There was a full round of official warm-up matches played on Friday and the four winners, Bangladesh, United Arab Emirates, Ireland and Thailand may well prove to be the four semi-finalists. Bangladesh, recently crowned champions of Asia, look to be the top side in the competition, but they may well be pressed hard by United Arab Emirates.
UAE Women are playing in their first global qualifier, and could be considered as outsiders, but their team has been strengthened by the addition of Chamini Seneviratne, former captain of Sri Lanka who is now working in Abu Dhabi. Nisha Ali, who played a high standard of cricket in India, showed her prowess in the Asian Qualifier with a string of player of the match awards.
Thailand are coming into form at just the right time, having memorably beaten Sri Lanka to end the Asia Cup on a high note, and following with a pair of splendid wins against Netherlands, but Ireland, in particular, will provide stiff opposition, and Scotland beat Thailand during the 2015 competition in Bangkok.
All matches in this tournament have been awarded official women's T20 international status, so Thailand, along with PNG, UAE and Uganda are playing their first ever official international matches on Saturday. The ICC are promising a new ranking system for women's cricket which hopefully should see many more opportunities for women's teams around the world.
Exciting times are ahead for women's cricket and if all goes to plan Thailand could be just a week away from booking their trip of a lifetime to the Caribbean. The Land of Smiles would be smiling indeed.